Sandra K. Conley, RN, MS, CPNP-PC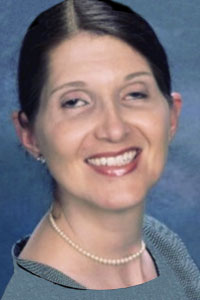 Ms. Conley is a certified pediatric nurse practitioner specializing in primary care (CPNP-PC).
Sandra graduated from Wake Forest University with a Bachelor of Science in Biology. She earned her Bachelor of Science in Nursing as well as her Master of Science degree from Virginia Commonwealth University.
She is licensed as a registered nurse in the Commonwealth of Virginia and as a pediatric nurse practitioner in Maryland and Virginia. She is certified as a CPNP-PC by the Pediatric Nursing Certification Board.
Her special interests are genetics, developmental pediatrics, and immunizations.
She lives in Alexandria, VA, with her husband Jason and their cocker spaniel.